Wabi Introduction
Wabi is the first cryptocurrency that helps consumers to fight counterfeit products. It is supported by the by consumer's demand for original products. If you still doubt whether it is a Ponzi scheme or a legit ICO, then keep reading this comprehensive Wabi review for more information. Walimai is the Chinese company behind Wabi; it is a firm that ensures customers get authentic products. It puts anti-counterfeit labels on Chinese products as well as internationally.
Before we look further into Wabi…
We've put together a list of top cryptocurrency recommendations for our readers:
Click here to see our top cryptocurrency recommendations for 2018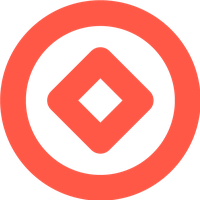 The company mainly operates in China where there are so many counterfeit products compared to other places in the world. The company has so far produced RFID labels that have anti-reuse design and Apps that will be used with them. The labels are applied where the product is produced before it is released to the supply chain. After customers buy these items, they will scan them using the Walimai app, which will detect whether the product is fake or original.
This shows that the Wabi Cryptocurrency has the potential to attract more investors during its ICO.If you want to know more about Wabi, then continue reading our honest Wabi review.
The concept of Walimai was born in September 2013. It began to be operational in 2015 where they partnered with a giant baby formulae manufacturing firm. But this year, it is targeting baby food, pharmaceutical items, and alcohol.
WABI functions like loyalty for Walimai products. It makes use of consumers and merchants as discussed below:
Merchants
Merchant will need to buy WABI tokens that will allow them to sell using Walimai channels. They will have incentives because most of the customers rely on the name of the Walimai brand and want to purchase premiums.
They can use WABI tokens to offer a discount (Customers who buy products will tokens which they can redeem in the future)
Consumers
Customers will use the token to obtain discounts on all products that they buy on Walimai channel. They can buy more tokens to make sure that they enjoy more discounts.
For instance, if a client has $1 WABI and wants s to purchase a $10 product, then he will be forced to top up $9 WABI token to purchase the product.
The business prepares you to have gift cards where you can buy WABI for your friend or loved one.
As customers continue scanning the product to produce WABI tokens, which you can use to enjoy some discounts on several products. The more the deals on Walimais channel, the more the WABI tokens. If you want to know more about the founders of this cryptocurrency, then continue reading this undisputable Wabi review
Team behind WABI Cryptocurrency
WABI is constitutedby a group of ten members. The biographies of these members are discussed below:
-Alex Busarov, CEO- He was previously working as a Sales Director of a baby food firm, founder of Earlybird, and Mckinsey company consultant based in Dubai and Moscow.
-Yaz Bellinskiy- Co-founder- He was an Associate Consultant of Bain company and Development Manager of LP Amina Energy.
Kitty Xu, Managing Director, – He was previously working with a leading marketing agency known as Text100.
Opportunities
The closest rival of WABI, Walton has a raised the capital of $130 million while it is advanced more than Walton it has lost its grip in the market.
Walimai will benefit from macro trends available in China. The demand for baby items is set to increase because China abolished its population growth policy of one child per family.
China continues to experience counterfeit products, and the people want to pay for quality and original products. The Wabi project is in Singapore the operations of Walimai remain in China. It still faces challenges of cryptocurrency in our modern day.
Final Verdict
Overall, the WABI ICO has its future potential and its flipping. The ideas listed below will help you to purchase tokens both for long-term and flipping as discussed below:
For Flipping
The project's team, market awareness, and business idea are above average. However, because of the hype around the project, the ICO cap will be low.
WABI has a good opportunity to succeed. It is a good cryptocurrency that discourages speculators allowing you to focus on long-term focus. It will allow users to purchase loyalty points with discounts. This article has provided a detailed WABI review that helps investors make wise financial decisions. It is a must-read for business enthusiasts who are searching for the best investment opportunities.
Before you leave…
We've put together a list of top cryptocurrency recommendations for our readers:
Click here to see our top cryptocurrency recommendations for 2018