In this review we look into Fluence, a young project new to the cryptocurrency space.
We aim to find if the Fluence project is one with future potential or could be one to avoid. Continue reading for a full in depth unbaised review on Fluence.
Before you start…
We've put together a list of top cryptocurrency recommendations for our readers:
Click here to see our top cryptocurrency recommendations for 2018
About Fluence
Technology changes are happening every second of every hour, and one has to get updated to avoid being left behind by everything good that can make significant changes in how we perceive things. If you are observant, then you realize that blockchain plays an integral part in technological changes facilitating the development of different ecosystems that has changed the lives of many people. One such platform is the Fluence network which is an independent network of independent nodes. It is a decentralized end to end encrypted database service designed to provide secure, scalable, and reliable encrypted database services.
Issues addressed by Fluence
Data requirements increase every day, and this leads to much processing of data which require a lot of storage. The version of today internet face this problem:
Data decentralization has not been achieved by many companies where most of the world's data is stored in centralized locations. This means that users do not have control of their data nor see who has access to the data.
Data leaks is another major issue where centralized clouds are vulnerable to leaks and hack something experienced by many companies on a daily basis.
Regulations and censorship from governments and large corporations have total control of clients data and imposes on internet access.
Fragmentation where current internet architecture relies dependent on centralized clouds, CDN, DNS and other architectures upon.
This is why Fluence wants to solve this issues by providing a web 3.0 network that works on decentralized and distributed ecosystem that is secure, less susceptible to censorship and less vulnerable to data loss.
Fluence business model
By creating a new future-proof version of the internet, all the above problems will be solved in a decentralized ecosystem where users will have total control of their data. There will be no database dumps in any single access point as there will be database sets which are cryptographically protected thus eliminating any possibilities of leakage.
Encrypting data will prevent censorship as data will be spread on different servers around the globe under no one jurisdiction thus making data ban impossible or use of personal data without authorization by the owner.
The ecosystem ensures that the network is always available and any client can access their data whenever they want. The nodes are spread all over the globe for efficiency, and only the user can access their data. The users also have the privilege to mine and earn tokens on the same platform. The nodes store the data and verify all the transaction while automatically updating transactions.
Future of Fluence
Fluence uses Fluence Functional Tokens or the FFT for all the transactions on the ecosystem between the clients and the node owners. These tokens can neither be traded nor transferred. Fluence Gateway can only issue the FFT tokens for exchange with FLU tokens which are transferable. This provides a fast and cheap transaction via Ethereum smart contracts of the gateway. A client who needs to store data or any other operation pays FFT tokens to the node owner.
The platform offers encrypted end to end messenger similar to Wiki-like websites
All the patient records which include medical data storage and sharing will be kept confidential for owner's privacy.
The platform provides the safest marketplaces for users to store data and establish a strong market around the data.
The big data advantage where there is no dataset that is too big nor any number of requests can become too much to handle when the request is made.
The Fluence team
The team responsible for developing the platform calls itself the Fluence labs. Evgeny Ponomarev is the CEO and Dmitry Kurinsky as the CTO who both have unique skills in entrepreneurship and software engineering skills. The team is committed to realizing the achievements that will transform how data operates. The team promises to make major innovations and add new features that will make the system more efficient, reliable, flexible and more secure.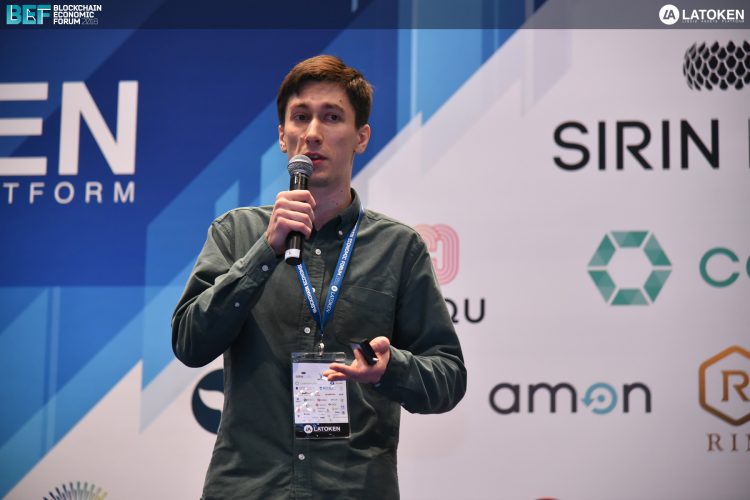 Fluence Summary
Creating the Fluence ecosystem will provide reliability and solutions for handling data at a global scale. Every client can be sure that their data is safe and can also earn them revenue to both node owners and the clients. It is a move that will see many companies depend on the ecosystem while users will be satisfied to have the freedom of controlling their data.
Before you leave…
We've put together a list of top cryptocurrency recommendations for our readers:
Click here to see our top cryptocurrency recommendations for 2018