APPICS is putting a creative spin on cryptocurrencies. It combines cryptocurrency with a social media platform, resulting in a unique hybrid.
Get more information about how the platform works and how you could benefit from it in this APPICS review.
Before you start…
We've put together a list of top cryptocurrency recommendations for our readers:
Click here to see our top cryptocurrency recommendations for 2018
What is APPICS?
APPICS is a social media platform that rewards users for their time and creativity. Unlike traditional social media platforms where revenues go to the company shareholders, APPICS rewards users by compensating them with cryptocurrency.
Users can earn coins by posting their own content, or by finding and liking the content posted by other users.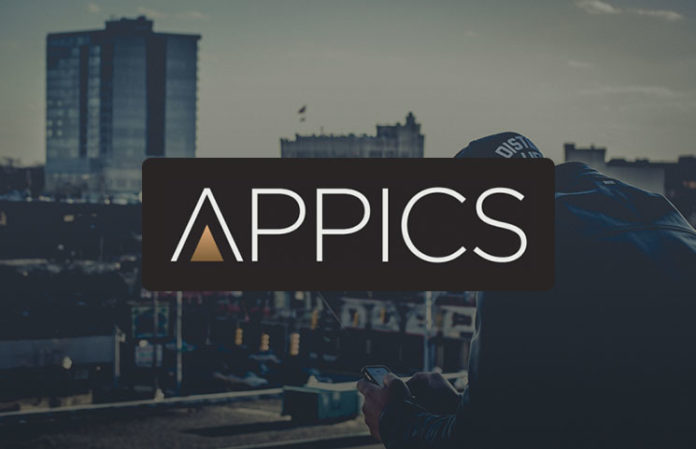 The Problem with Social Media
Most social media networks are designed to make money for their shareholders. Users provide valuable content and data, which is in turn used to create revenue for the company. These social media platforms are getting valuable information for free and using it to make a profit that benefits the organization, not the user.
In addition, the rise of advertising on social media platforms has eroded the user experience. Ads proliferate social media networks, frustrating users while generating revenue for shareholders.
APPICS is Designed for Users, Not Shareholders
APPICS flips the traditional social media business model upside down. Rather than making money for the company's shareholders, APPICS pays its users for creating or interacting with content. APPICS makes blockchain technology accessible to everyday users. Rather than inundating users with unwanted ads that negatively impact the user experience, APPICS allows users to effectively determine the value of the content they see by clicking the "like" button.
Each time the "like" button is used, coins are created in the system. These coins can be exchanged for traditional currencies or used within the app to make purchases. You can also transfer coins to another user within the app. The amount of coins you have in your account directly correlates to how much your "like" is weighted. Accounts with the most coins are considered the most influential, and therefore their vote is worth more than one from an account with only a few coins.
The Future of Social Media
APPICS believes their model is the future of social media. They are employing an influencer strategy to build their system. APPICS has recruited what they refer to as category judges. These are influencers within a specific area of expertise who also happen to have a large following on traditional social media platforms. The category judges help to determine what content is most valuable in their area of expertise in the early stages of the platform. As influencers, they have coins added to their account so that their votes carry the most weight.
The platform is preparing for a test group to begin using the application in the second quarter of 2018, with an alpha launch to follow shortly thereafter. The third and fourth quarters of 2018 will be focused on global expansion as APPICS prepares to expand into markets throughout the United States and Asia.
The APPICS Team
APPICS is lead by a team of innovative and accomplished industry leaders. They provide blockchain expertise, combined with a creative flair.
• Sandro Ieva, Founder and CBO. Sandro combines his knowledge of blockchain technology with a passion for creative design. He received a degree in Communication Design from Kunstschule Alsterdamm, and has previously worked as the Art Director for Expanse Tech, as well as PARROT MEDIA GmbH. In addition to his role at APPICS, he is currently serving as the Creative Director at globio UG.
• Uma Hagenguth, Founder and COO. Uma received an International Baccalaureate from Helene-Lange-Gymnasium, and began her career as a digital entrepreneur at age 15. She is an expert in cryptocurrencies as well as social media marketing. She has also served as COO of WeCare4U.
• Tony Winchester, Founder and CEO. Tony has expertise in cryptocurrency, web and iOS development, and social media marketing strategies. In addition to APPICS, he is also the Founder and CEO of WeCare4U.
• Christian Heusinger, CTO. Christian earned a Master's Degree from the University of Hamburg. He is an expert in blockchain and iOS development. He is also the co-founder of HAVIK UG, intellimo U.G, Gerlent U.G, and the CEO of SpiritOfLogic GmbH.
APPICS Makes Blockchain Readily Accessible
APPICS is making it easy for users to enjoy the benefits of blockchain technology. By combining cryptocurrency with social media, APPICS allows users to earn cryptocurrency for posting and interacting on their platform. The app is designed to reward users rather than company shareholders.
It also takes some of the mystery out of cryptocurrencies and makes it easily accessible to the average person.
Before you leave…
We've put together a list of top cryptocurrency recommendations for our readers:
Click here to see our top cryptocurrency recommendations for 2018