Safinus project – A scam or a project with big potential?
In this review we look at the key features of the project and determine if this project has potential or is one you should avoid.
Continue reading for a full in depth review on the Safinus project…
Before you start…
We've put together a list of top cryptocurrency recommendations for our readers:
Click here to see our top cryptocurrency recommendations for 2018
Safinus Introduction
Safinus is a revolutionary platform for investing in cryptocurrencies and ICOs. The Safinus platform aims to connect experienced investors and professional traders with beginner investors. This provides a platform where new entrants to the cryptocurrency market can make profitable transactions immediately without losing their funds due to lack of knowledge or experience.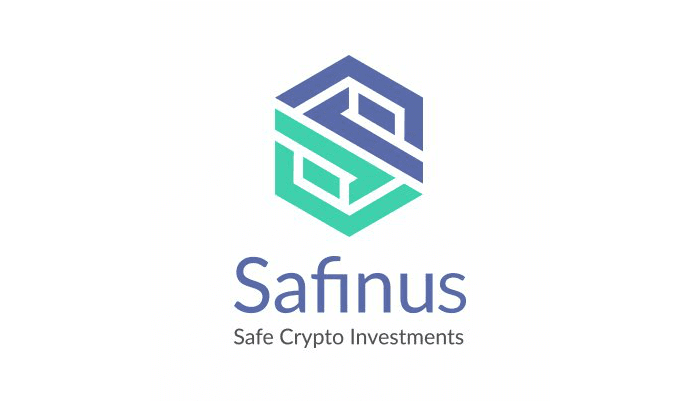 What Problems does Safinus address
On a daily basis, new ICOs come into the cryptocurrency market, at the same time, the number of people who are seeking to invest in cryptocurrencies are increasing. This makes the cryptocurrency market a very complicated one as there are some low quality ICOs on the market and new investors lack the knowledge and expertise to trade profitably in cryptocurrency.
This is one of the major problems of the cryptocurrency era. Safinus is out to solve this problem. Safinus provides a platform where new investors can connect with experienced cryptocurrency traders and investors for the purpose of a beneficial business relationship. Safinus provides a platform whereby newcomers who want to invest in cryptocurrency tokens can be guided by experienced cryptocurrency investors and traders.
Safinus allows professional cryptocurrency traders to have access to new investors on a worldwide scale. These professional cryptocurrency traders help safeguard the interest of newcomers and protect them from investing in low quality ICOs. This leads to a more efficient and profitable cryptocurrency community.
How Safinus addresses the problems / Features of Safinus
1. Globalization of the cryptocurrency community
One of the key features of Safinus is that it provides a platform for portfolio managers and professional cryptocurrency traders to manage new clients from all over the world.
2. Service Customization on different levels
Safinus provides a platform for professional cryptocurrency traders to offer customized services to different investors depending on the specific needs of the investor. This allows professional traders to be more capable of meeting the need of each of the investors that invests in their portfolio.
3. Automated asset management and control
Safinus provides a platform that has integrated an automated asset management and control system. This ensures that professional traders are able to manage the funds of investors automatically and profitably. Automated asset management and control features also reduces the amount of time and energy that would be dissipated by professional traders.
4. Ability to confirm declared profits
The Safinus platform allows investors to be able to confirm and verify the profits declared by professional traders and portfolio managers. This further guarantees that the funds of investors would be well managed.
5. Less Entry Barriers.
Safinus sets the minimum entry to join a portfolio at $100. This allows for more investors to be able to participate. The more the number of investors that can join a portfolio, the less money would be lost by newcomers due to inexperience and lack of expertise about cryptocurrencies.
6. Broad range of portfolio managers
Safinus provides a broad range of portfolio managers which ensures that more professional traders are available to manage the resources of investors.
Why the Safinus Token is required
The Safinus Token is an ERC-20 token. The Safinus token is an utility token. It is used to pay fees and commissions charged for using the Safinus Platform.
Safinus Business Model and Future Road Map
The Safinus Business Model is a simple and straightforward one. It creates a platform for professional traders and portfolio managers to invest and manage the funds of investors. Professional traders can trade in other cryptocurrencies on the Safinus plaform and make profit. In return, Safinus charges fees and commission.
The Pre-sale for Safinus has concluded. Stage 2 of the Tokensale holds between May 2, 2018 -June 2, 2018. After the token sale, Safinus intends to embark on registration and licensing in July, 2018 and also launch a marketing campaign in the same month. Later in the year, 2018, Safinus would embark on an extended development of the platform's account functionality which includes individual portfolio creation for large investors, messaging system and extended trading platform development.
Safinus also intends to develop its mobile applications for iOS and Android. In 2019, Safinus intends to integrate traditional stock market instruments onto the platform.
Safinus Team Members
1. Alexey Scherbin
Alexey Scherbin is the CEO and co-founder of Safinus. He is the founder of UserPoint and Contentvisor online services. Alexey has been in the IT industry for over 15 years. He has also led and managed the implementation of various IT projects for several big companies including Gazprom.
2. Dmitriy Morgun
Dmitriy Morgun is the CTO and co-founder of Safinus. He is the IT-director of Advanced Online. Dmitriy has been developing IT systems for 8 years.
3. Julia Luckman
Julia Luckman is the CMO and Co-Founder of Safinus. She has been the Director of marketing for Advanced Online for 7 years. She has acquired a vast experience in launching new products and services as well as developing market spaces to accommodate new services.
4. Ivan Morgunov
Ivan Morgunov is the CFO of Safinus. He is the president of Cryptocurrency Millionaires Club. Ivan has a vast experience in crypotcurrency trading and management.
Before you leave…
We've put together a list of top cryptocurrency recommendations for our readers:
Click here to see our top cryptocurrency recommendations for 2018