Anyone who is interested in cryptocurrencies may be curious about RightMesh. What is it, and how does it stand apart from other cryptocurrencies on the market?
In this RightMesh review, you will learn about what RightMesh is and the problems it addresses.
Before you start…
We've put together a list of top cryptocurrency recommendations for our readers:
Click here to see our top cryptocurrency recommendations for 2018
What Is RightMesh?
RightMesh uses Android phones to form the infrastructure of the cryptocurrency system. The Wi-Fi and Bluetooth technologies within the phones enable client and hotspot nodes to connect with each other. The connections are autonomous, and together they form a network, known as a mesh, that enables users to pay for goods and services using tokens. GitHub features an overview of some of the applications that have been built upon the RightMesh infrastructure.
The RightMesh network is decentralized, being composed of many individuals, as opposed to a centralized network administered by a single organization. This enables the RightMesh network to be more accessible.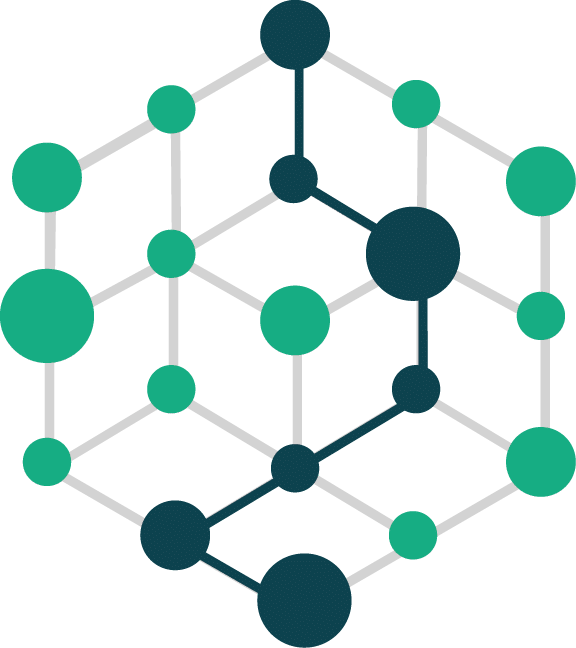 Challenges Solved by RightMesh
Across the world there are many people who are not connected to traditional infrastructure systems. RightMesh operates on the belief that a connected world is a better world. The company's mission is to connect the next billion users without infrastructure, thereby making the world a better place. RightMesh strives to protect the rights of those not connected to traditional infrastructure by enabling them to connect with content vital to improving their lives.
The RightMesh network uses cryptocurrency tokens to pay for goods and services, as well as reward users for actions taken on the network. The company explains that the tokens can be used to incentivize users to access apps that solve localized solutions in underdeveloped areas, essentially compensating them for helping solve the connectivity issues in their local communities.
RightMesh vs. Other Cryptocurrencies
RightMesh is unique from other cryptocurrencies because it solves the problem of connectivity. While many cryptocurrencies are committed to the concepts of net neutrality and a decentralized cash system, RightMesh takes this a step further by committing to provide access to those who would otherwise be isolated due to a lack of infrastructure.
The RightMesh network can be accessed in rural or developing communities that may not have access to other systems built on traditional internet networks. The ability to use Android phones as the network allows RightMesh users to access information as well as receive RMESH tokens as incentives without being limited by a lack of infrastructure. This opens up a world of social and financial possibilities for the most isolated populations.
RMESH tokens are used as a form of payment within the network. They can be used to pay for goods and services in any of the apps built upon the RightMesh network. They are secure, and have been classified by FINMA as a payment token.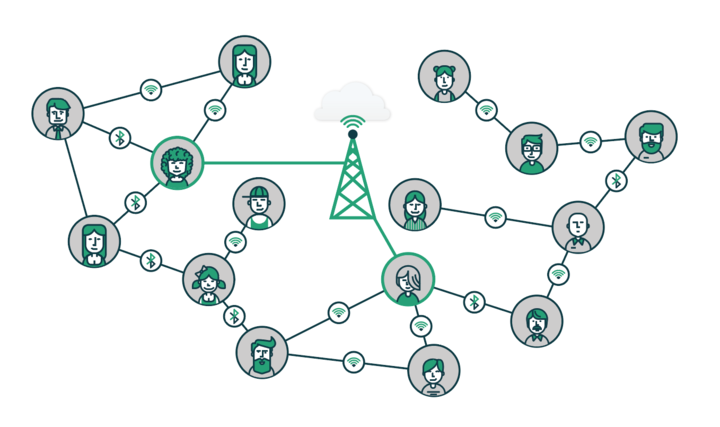 RightMesh Future Road Map
The future of RightMesh can be summed up by the term progressive decentralization. The goal of the company is to expand mesh networks worldwide, thereby providing an alternative to traditional centralized providers. A roadmap has been developed that highlights the growth strategy between 2018-2021. It includes the following:
• Complete the necessary tools developers will need within the platform as well as build and test experimental apps.
• Focus on key regions to determine stability and fit before scaling to a worldwide market.
• Expand RightMesh nodes and communities globally.
The RightMesh Team
A company is only as good as the people involved. RightMesh was born out of Left, an innovative technology company. Employees of Left in India faced challenges with internet connectivity when they had to communicate with other employees around the globe via Skype.
RightMesh was originally designed as a solution to this problem by allowing them to communicate without traditional internet access. The team soon realized that a lack of internet connectivity was a worldwide problem, and that their internal program could be used as a worldwide solution.
RightMesh is lead by John Lyoter and Chris Jensen, who are also the co-founders of Left. They are joined by a team of technical developers, business advisors, and scientists from all over the world. The team has a vast knowledge base and experience.
• Dr. Jason Ernst, Chief Networking Scientist. Jason is also the CTO at Left and holds a Ph. D. in Mesh Networking & Heterogeneous Wireless Networks. He previously worked as the C.T.O of RedTree Robotics, and has published over 20 professional papers.
• Dr. David Wang, Chief Micropayments Scientist. David is a member of IEEE and has served as the Technical Program Committee Co-chair of 2017 I.E.E.E SmartMM. He has a Ph. D. from the University of British Columbia.
RightMesh as a Solution
RightMesh is solving the connectivity problem by building a network that is not reliant on traditional infrastructure.
It is providing access to information and payment solutions in underserved communities, with the goal of providing a decentralized system with worldwide access.
Before you leave…
We've put together a list of top cryptocurrency recommendations for our readers:
Click here to see our top cryptocurrency recommendations for 2018