Another crypto coin is currently in the works, and it is focusing on the privacy of personal data.
Discover about REME-coin in our in-depth review below…
Before you start…
We've put together a list of top cryptocurrency recommendations for our readers:
Click here to see our top cryptocurrency recommendations for 2018
What issue is REME-coin looking to address?
Every purchase made by individuals, every online page visited, and every "like" posted on social media provides an inordinate amount of personal information to online marketers.
They in turn use it to inundate people with advertisements and sponsored products with content thatoften lacks relevancy. Ultimately, those selling the ad space are the ones who benefit. In the meantime, the consumers are desperately looking for better cashback deals that apply to all products, as opposed to just a handful of items.
There is a small start-up in Germany that is trying to change this by harnessing the use of people's private data in a different way. One that will benefit individuals instead.
The REME-coin
Repay.me plans to use what they call a REME-coin to do this. The coin is not precisely a cryptocurrency, but it does have an important function. Unlike Bitcoin and Ethereum, REME-coin will not be used across multiple businesses and marketplaces; at least, not initially.
The coin will have value within its own marketplace, and it will purportedlychange the way people view cashback programs and control the use of their private information. Thecompany's methodologyis not unheard of, so why istheir REME-coin unique?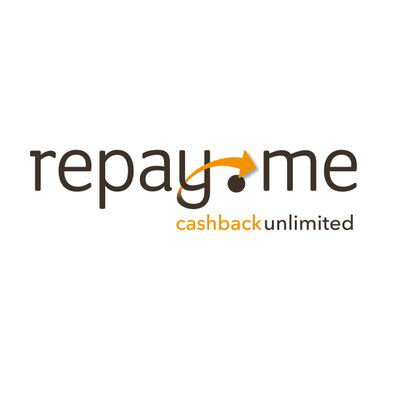 How It Differs
Some people ask why the company's new coin is so significant. The reason is that their special REME-coin is necessary to participate in their 100% cashback program. Admittedly, many companies are already on the cashback bandwagon. However, those companies only offer 2% to 5% cash back and on limited purchases. This makes the 100% a rather astonishing amount.
Essentially, the idea is a combination of marketing, points-for-purchases and cashback programs, and a splash of Venmo. People participating in this somewhat exclusive marketplace receive money in their Repay.me accounts in exchange for purchasing products and services, bringing in new customers to build the community, or doing other tasks in the program.
The money goes into the account and is applied towards the amount the individual paid for their purchase. Basically, if you buy a teddy bearfor $10 in their marketplace with REME-coin, every time you do something connected to their rewards system, you receive moremoney until it equalsthe amount you paid for the bear.
Where Is The Money Coming From?
The entire business model is somewhat cyclical, but it makes sense. Repay.me wants individuals to get a piece of the pie by sharing data about themselves – their personal needs, preferences, hobbies, and income – the same information garnered by marketers.
The company's revenue stream is the result of two things: memberships – because more people means more data; and marketers – they are paying for advertising space. Yes, they will continue to attain personal information, but customers reap the benefits because of the cashback program.
The Future Roadmap
Repay.me is preparing for the future. The company currently employees 35 people who are putting the final touches on their Repay.me market. In the coming months, they will launch an initial coin offering (ICO) selling one REMEcoin for 0.40 Swiss francs with a minimum investment of 250 coins.
The current exchange rate for USD to the franc is $1.05. At the same time, their marketplace will open to pre-registered users. Towards the latter part of the 2018, they anticipate paying out part of the cashback in REME-coins. They will also start booking advertisements. Their goals for 2019 are even more ambitious. They want to be listed on major stock exchanges, move into the international space, and add more markets, with a specific focus on expanding off-line.
The Development Team
In 2014, a kernel of an idea began to evolve about an e-commerce platform combined with an aggressive 100% cashback program. The start-up soon employed over 30 employees who pegged away at creating REME-coin while integrating with adyen and its platform and cashback systems. Repay.me is led by a well-rounded cross section of executives. Sascha Jonas, an expert in software development, machine learning, and cryptocurrencies. He has a strong engineering background and serves as CEO/CTO.
Mario Peter is the second CEO of the company and was previously a high-ranking officer of Germany's largest health insurance company. Klaus D. Stark is a licensed Liechtenstein trustee with a long history of successful work in the finance world. He is also the co-founder of the Liechtenstein Blockchain-Meetup and a cryptocurrency expert.
Dominic Trautwein is their marketing manager and studied business at the University of Applied Sciences and marketing at ESC Bordeaux. Henry Raupach, their product manager, has broad experience and has implemented projects for a large number of companies.
Given the clarity of their goals and roadmap, the technical skills provided by their staff, and their sound management team, it is quite probable that the world will hear about Repay.me and their REME-coin for years to come.
Before you leave…
We've put together a list of top cryptocurrency recommendations for our readers:
Click here to see our top cryptocurrency recommendations for 2018