After the massive increase in the popularity of Bitcoins in last few years several companies have used Blockchain technology to be part of cryptocurrency industry.
They have used anonymous software to provide various types of applications and services to their users. Ethereum is one of the latest cryptocurrencies which has gained enormous popularity in a very short span of time.
This Ethereum review will help you get a better understanding of the technology.
Before I start…
We've put together a list of top cryptocurrency recommendations for our readers:
Click here to see our top cryptocurrency recommendations for 2018
Overview of Ethereum
In the world of cryptocurrencies Ethereum is considered as a rising star. It was launched in 2015 and became the second largest cryptocurrency after Bitcoin within 2 years. The market value of this digital currency increased rapidly which made it one of the rivals of Bitcoin.
But Ethereum became more popular than Bitcoin among the companies releasing their own digital currencies. Being a technical currency Ethereum provides these companies a platform to make smart contracts which makes it completely different from Bitcoin
In fact Bitcoin can be used only as a store of value whereas Ethereum is used by other companies to avail a number of benefits while releasing their own cryptocurrencies.
Problems solved by Ethereum
Though Ethereum is a distributed public network based on Blockchain technology like Bitcoin still it is very different from the later one in many ways. Ethereum is different in capability and purpose from Bitcoin. Bitcoin provides only one application of Blockchain technology i.e. online transfer of electronic currency from peer to peer where as Ethereum is used as more than a tradable currency. The developers of applications use it not only to pay the fee of transaction but also for using the services of Ethereum network.
How Ethereum solved the problem?
Being a technical currency Ethereum not only allows online cash transactions between peers but also allows the developers of various applications and cryptocurrencies to use its Blockchain network as a platform to make and execute smart contracts.
Smart contracts are written in code uploaded by its creators to the Blockchain platform. Any of the contracts uploaded to the Blockchain platform and run by every node on the network can be executed any time. In this way thee smart contracts cannot be tempered theoretically when stored in the public ledger.
These smart contracts are basically designed like a statement answering ifs and then. The terms of these contracts are carried out by the program when particular conditions are fulfilled.
Business model behind Ethereum
The business model of Ethereum is Ethereum Virtual Machine which is a complete Turing software that runs on the network of Ethereum.
In fact before the evolution of Ethereum various cryptocurrencies have designed Blockchain applications to perform with very limited operational sets. And for this reason many cryptocurrencies including Bitcoin were developed exclusively to transfer digital currencies between peers only.
In such condition the developers of these applications have to face a problem. They can either waste their time in extending the functions offered by various types of applications like Bitcoin, which was a very complicating effort, or develop an entirely new application based on Blockchain technology and a new platform. Vitalik Buterin, the creator of Ethereum has developed Ethereum after recognising this messy situation of the developers.
The Ethereum Virtual Machine or EVM is the core innovation of Ethereum which runs as a complete Turing software in its network. By using EVM anyone can run any program even if enough memory and time is given to its programming language or not. The process of creating applications on Blockchain technology has been made much efficient and easier than earlier with the introduction of this virtual machine. Ethereum has enabled the developers to develop thousands of different types of applications by using only one platform instead of developing an entirely new platform while developing every new application.
About developer of Ethereum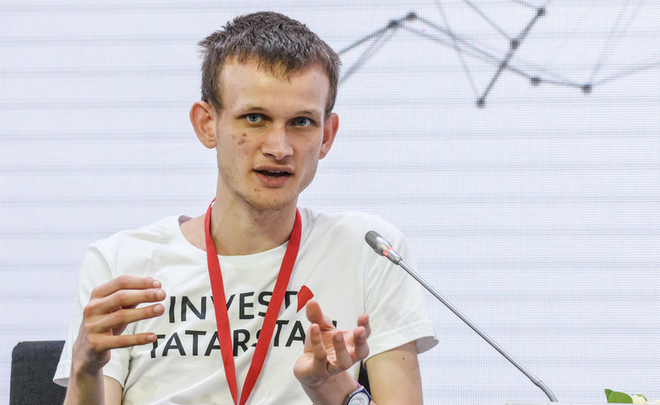 After realising the problems of application developers Vitalik Buterin, a programmer and cryptocurrency researcher, has planned to introduce Ethereum in 2013. He developed this Blockchain platform with the help of funds collected through online crowdsale from July 2014 to August 2014. On 30th July 2015 this new cryptocurrency, Ethereum, was released. Initially less than 12 million coins were pre-mined for the purpose of crowdsale which is almost 13% of the total digital currency in circulation at present.
In 2017 the value of the currency of Ethereum increased more than 13,000% than its initial value.
Before you leave…
We've put together a list of top cryptocurrency recommendations for our readers:
Click here to see our top cryptocurrency recommendations for 2018